Hello Heroes!

Wow, it has been a long time since I posted my top 5 comic book covers of the week. Occasionally, when I get a chance, I post my top 5 covers that I think are awesome or attention grabbing. They could be sexy, scary, shocking or just really cool. It's all in good fun. So, let's get to it shall we! The Tanya Tate Top 5 Comic Book Covers of the Week are listed below: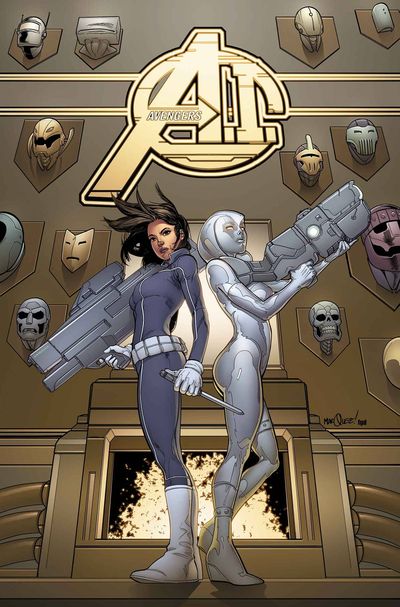 Avengers AI #10
Publisher: MARVEL COMICS - Cover Art: David Marquez
Well, those girls have big… Guns. LOL. Great art, love the angle. It's exciting and bold. These ladies look like they are ready for action. But I do have to admit those guns do look heavy.
Synopsis: S.H.I.E.L.D. priority alert: Monica Chang and her robot-hunting partner Jocasta (?!) have been ordered to confiscate and/or eliminate unregistered artificial intelligences on sight. UNAUTHORIZED ENTRY: Hank Pym, Vision and the Uncanny Avengers have been spotted in the Diamond. All citizens are advised to be cautious of this rebel element. WARNING: All hail Dimitrios OR ELSE!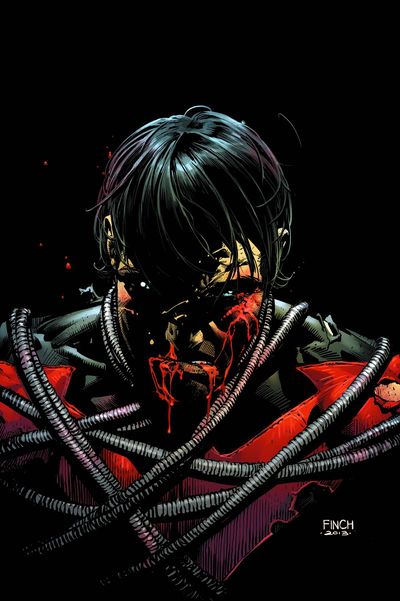 Forever Evil #6 (of 7)
Publisher: DC COMICS - Cover Art: David Finch, Richard Friend
Simple but striking image of Nightwing. The forever evil series has been a real thrill ride. One of the most exciting bids is wondering what is going to happen to night Duane. After his secret identity has been revealed, he's been captured and tortured. Awesome cover.
Synopsis: The final fate of Nightwing! The most unlikely of allies have set the Crime Syndicate in their sights - and they're playing for keeps while the life of a hero hangs in the balance! Plus, the identity of the mysterious man in the hood is finally revealed!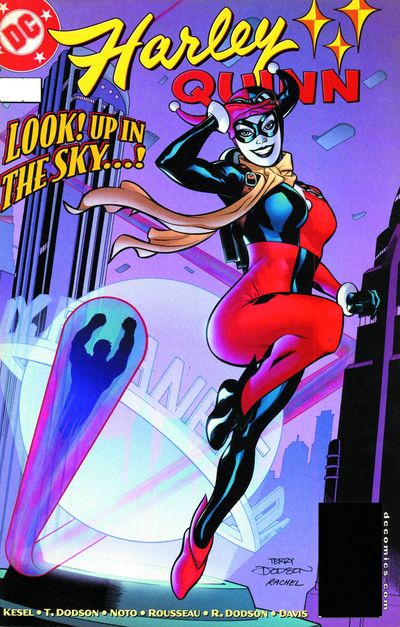 Harley Quinn Welcome To Metropolis TPB
Publisher: DC COMICS - Cover Art: Terry Dodson, Rachel Dodson
I usually don't include trade paperbacks when I am doing these top five lists. But I love the art from this cover. Terry Dodson is awesome. Harley frolicking just looks like a lot of fun.
Synopsis: In this new Harley collection, HQ heads to Metropolis with allies Poison Ivy and Bizarro in tow! Collecting HARLEY QUINN #14-25.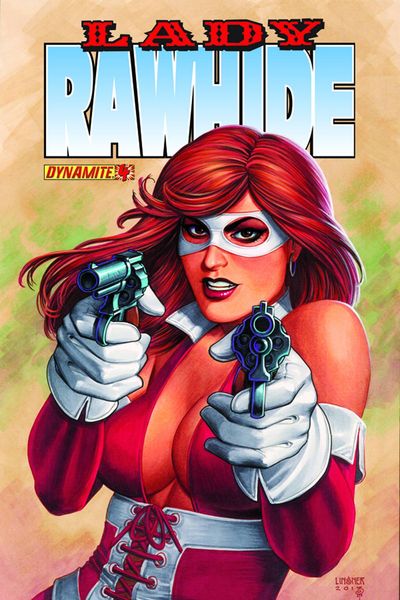 Lady Rawhide #4 (of 5)
Publisher: DYNAMIC FORCES - Cover Art: Joseph Michael Linsner
Linsner art is always thrilling. Lady Rawhide looks like she is jumping into frame. Very exciting work.
Synopsis: Lady Rawhide faces off against Adélina, leader of the Sisters of the White Rose. But all around them, forces loyal to the corrupt governor draw nearer, bent on killing everyone who stands against them. New alliances are formed, secrets revealed, and the final battle against oppression is about to begin...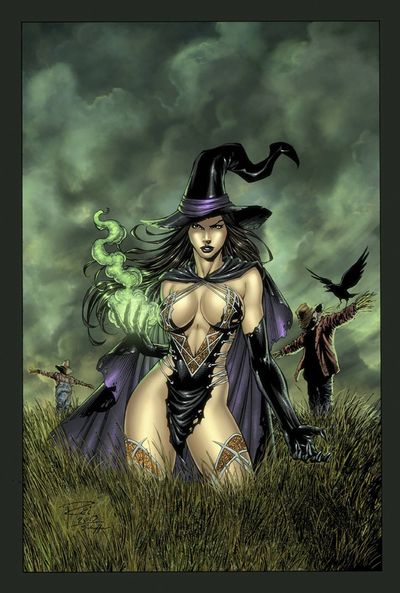 Grimm Fairy Tales Tales From Oz #3 (of 5) Scarecrow (Cover A - Rei)
Publisher: ZENESCOPE ENTERTAINMENT INC Cover Art: Marat Mychaels
Oh my. Zenescope covers are always awesome. This one doesn't disappoint. This Wicked Witch is incredibly hot. I think I might cosplay in this costume at SDCC, LOL. I would love to have a print of this, well done.
Synopsis: The Witches of Oz rule with power and fear. Even their allies are not safe from their wrath if they step out of line and the punishment for those who betray them is severe. And as one of their most trusted advisors is about to find out forgiveness is not in their nature...and even the most timid of men can be transformed into the scariest of creatures.
There you go. Those are the ones that I have chosen for this week. What do you think? You like my choices? Was there one I missed? LMK by leaving a comment below!
Until next time, Stay Super!
Tanya Tate
CLICK HERE FOR MORE Justa Lotta Cool Comic Book Covers